Villa Paraiso is a beautifully designed and furnished luxury 3 bedroom villa ideally situated in the very centre of Maspalomas – decorated in a traditional hacienda style but at the same time completely modern – with a fully equipped kitchen, Wi-Fi and satellite TV. It has a totally private terrace and garden landscaped around a delightful lawn and private solar heated swimming pool with built in Jacuzzi feature - all surrounded by colourful native shrubs, flowers and bougainvillea.
Swim or Relax in the Sun all Day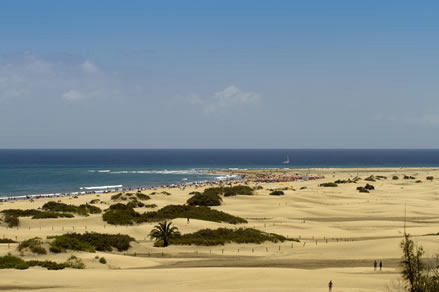 Ideal Location
Villa Paraiso is situated in the very heart of Campo International - an upmarket and quiet residential area of palm lined avenues at the very heart of Gran Canaria's South Coast and within easy walking distance of the world renowned Blue Flag Maspalomas Beach and the spectacular rolling desert like sand dunes by the sea. The nearby shops and restaurants of Melonares are family friendly whilst the colourful nightlife of Playa del Ingles caters for all who want to party late at night.
Close to the Maspalomas Beach and Sand Dunes.
Nightlife Nearby!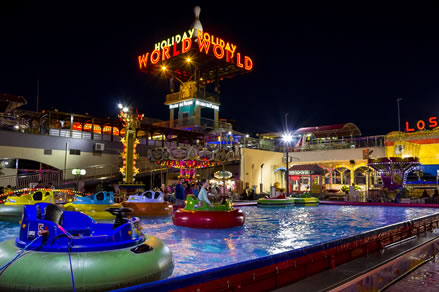 Close to all the main holiday attractions
Villa Paraiso is a few yards from several local restaurants and a comprehensive supermarket. The Maspalomas Golf course is literally across the road and the nearby Holiday World Fun Park, dwarfed by its giant coloured neon Ferris wheel - incorporating bumper cars, carousels, roller coaster rides, bars, cafes, a fitness centre and a 10 pin bowling alley amongst other attractions - is the largest fairground in the Canary Islands. Other activities such as Aquaworld Water Park, Palmitos Park Parrots, Go Karting, Camel Rides, Jeep Safaris and the Sioux City Western Town are an easy 5 minute drive or €5 Taxi ride from the villa.
The perfect holiday on your doorstep
Glorious Weather
Maspalomas is the sunniest part of Gran Canaria with temperatures ranging from around 70 fahrenheit (20 centigrade) in mid-December to over 90 in mid-August – the climate has been been scientifically rated the healthiest on the planet.
Sunshine all Year Round
Wow – what a beautiful villa – the Spanish equivalent of the 'chocolate box' English cottage. We have enjoyed a super holiday here.
Rob and Gemma Lewis
Thank you for allowing us to stay in your beautiful house – your villa is stunning, well equipped with beautiful gardens. We have felt perfectly at home here … you have a real gem here – Villa Paraiso is a delight.
Sarah and Daniel Bailey
Enjoyed a great time at your beautiful villa. Brilliant Location for Maspalomas Beach and Lighthouse and also the Yumbo Centre
Sean and Katie Sharpe